You're currently on:
/
Are you looking for Audi A4 Rims or Wheels - ReadyWheels.com
Audi A4 Rims Wheels
The
Audi A4
is a compact executive car produced since late 1994 by the German car manufacturer Audi, a subsidiary of the Volkswagen Group. The A4 has been built in four generations and is based on Volkswagen's B platform. The first generation A4 succeeded the Audi 80. The automaker's internal numbering treats the A4 as a continuation of the Audi 80 lineage, with the initial A4 designated as the B5-series, followed by the B6, B7, and the current B8. The B8 A4 is built on Audi's new MLB platform, which is currently exclusive to Audi and not shared by models outside the Audi brand, including any from VW.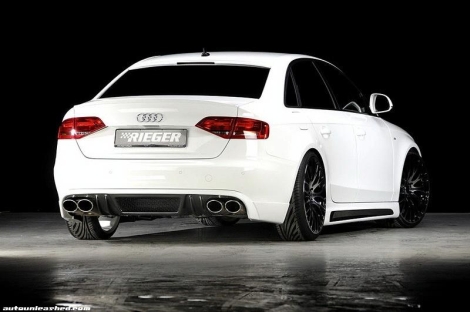 Tags
Audi A4 Rims, A4 Rims, Audi Rims, Audi A4 Wheels, A4 Wheels, Audi Wheels